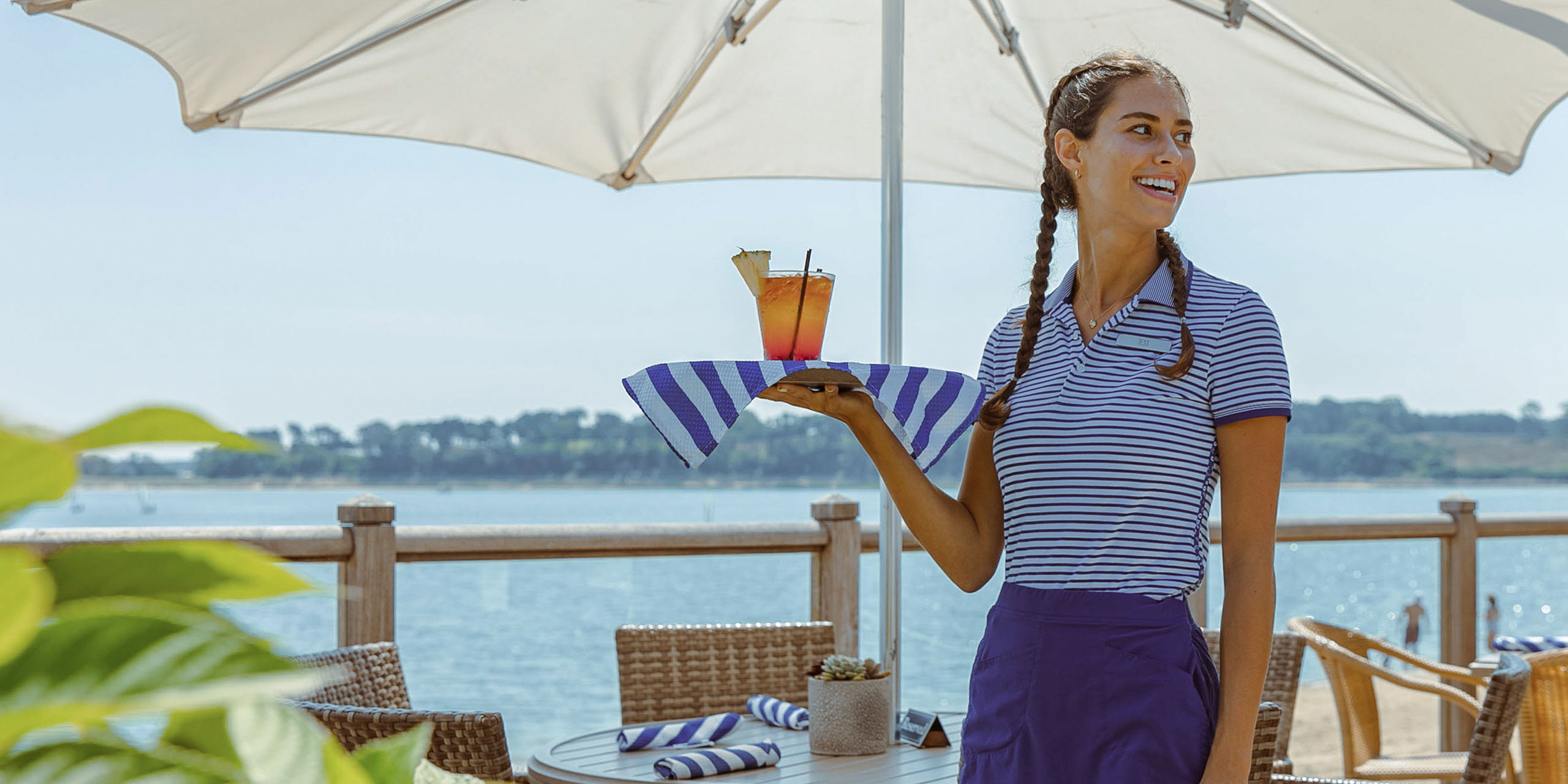 Wequassett Careers
Bring Your Magic to Wequassett
Luxury & Magic
Our mission is to create a magical environment, we perform creative, personal gestures that
awe and dazzle

our guests. To us, the little things are the big things, and we strive to cultivate an

enchanting experience

that leads to lifelong stays and friendships.
Define Your Work
Culture
Belong to a diverse team.
Be celebrated for your uniqueness and feel comfortable bringing your authentic self to work everyday. No two staffers here are exactly alike—and we like it that way.
Feel essential, every day.
Be empowered to commit heroic acts for your guests—and be recognized when you do. You're the reason we're able to do what we do and we'll remind you how important you are!
Enjoy building your career.
Be mentored by the best in the hospitality industry, or hone the skills needed for any future career at a beautiful resort destination.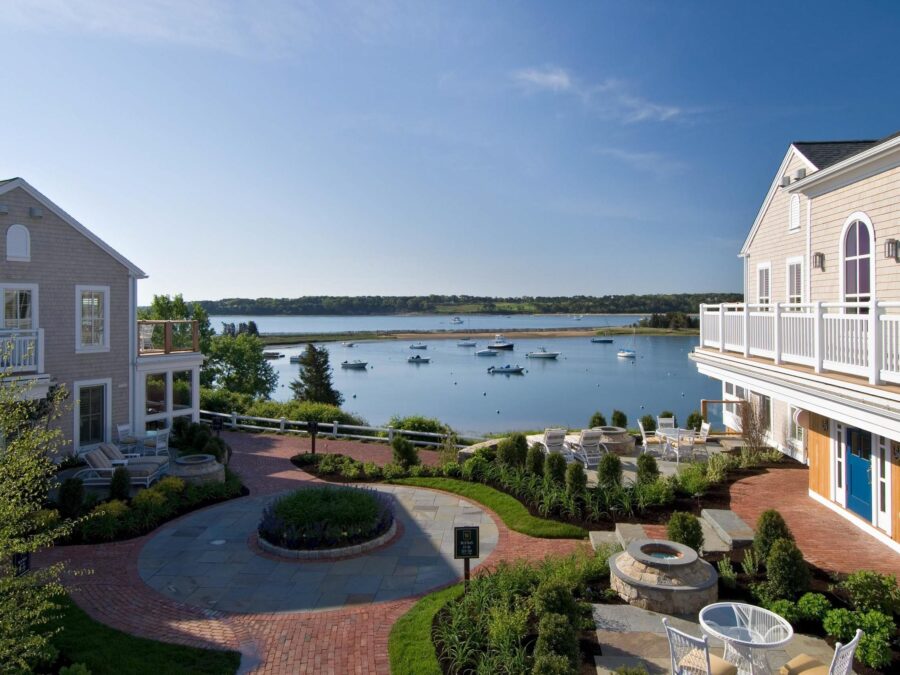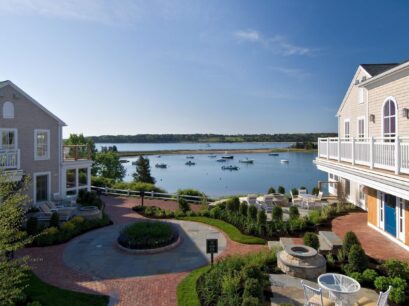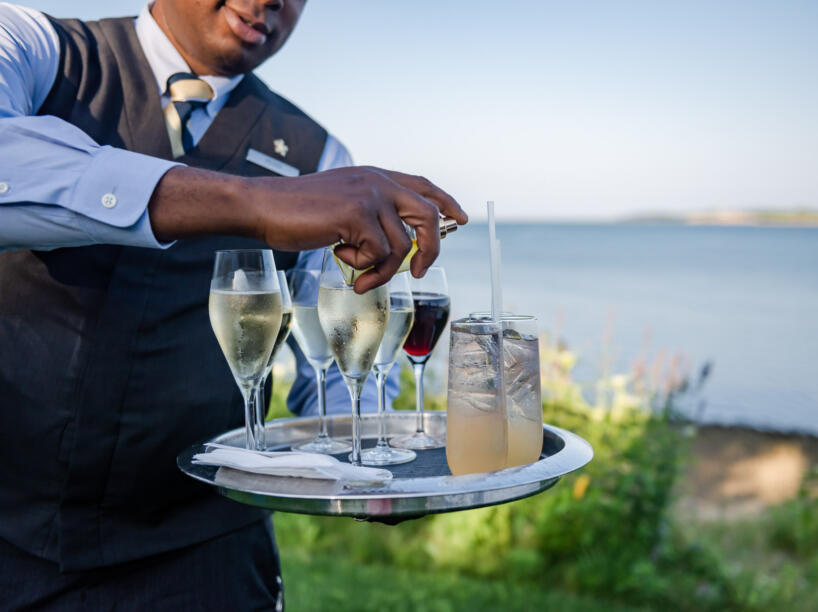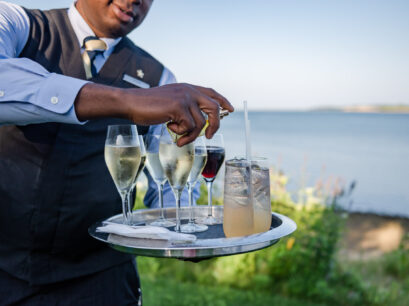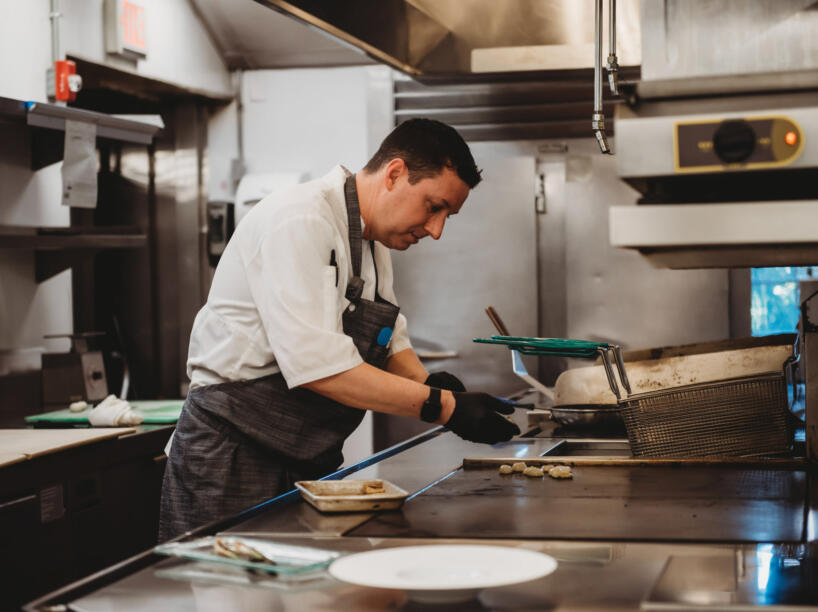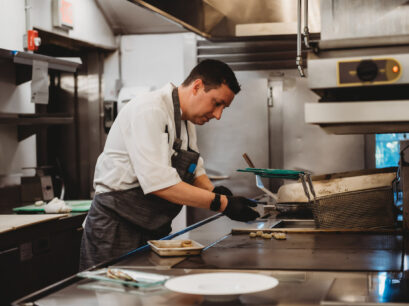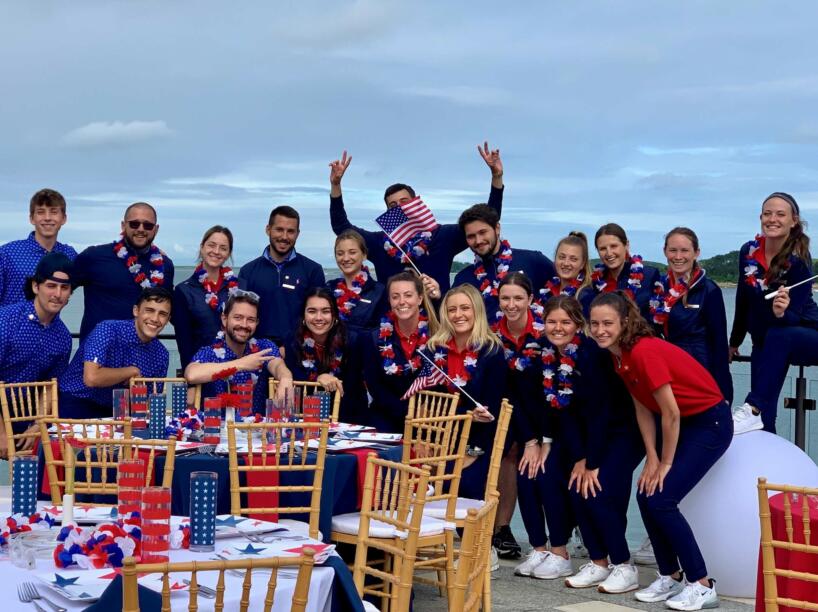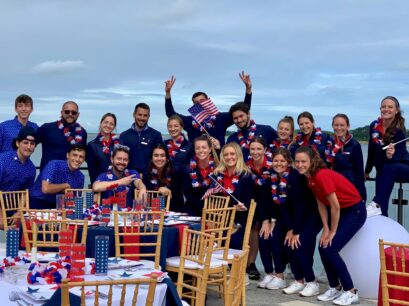 Life at Wequassett
The Cape
Cape Cod is a crescent shaped peninsula of 90 miles and extends 35 miles out into the Atlantic off the coast of southeastern Massachusetts. It's the site of 15 towns and many quaint villages with a rich maritime history. As a popular summertime vacation destination, it's known for its many beaches, golf courses, lighthouses, and seafood.
Wequassett Resort is nestled on the "elbow" of Cape Cod's Atlantic Ocean coastline, sheltered by Pleasant Bay and just outside the village of charming Chatham.
The Resort
Our stunning five-star resort sits on the sandy beaches of Pleasant Bay. Wequassett is a perfect beachside hideaway, boasting two pools, two private beaches, five acclaimed restaurants, four Har Tru tennis courts, and eighteen holes of golf.
The Resort goes above and beyond just lodging by providing an exceptional experience with unique amenities that suit every guests' needs.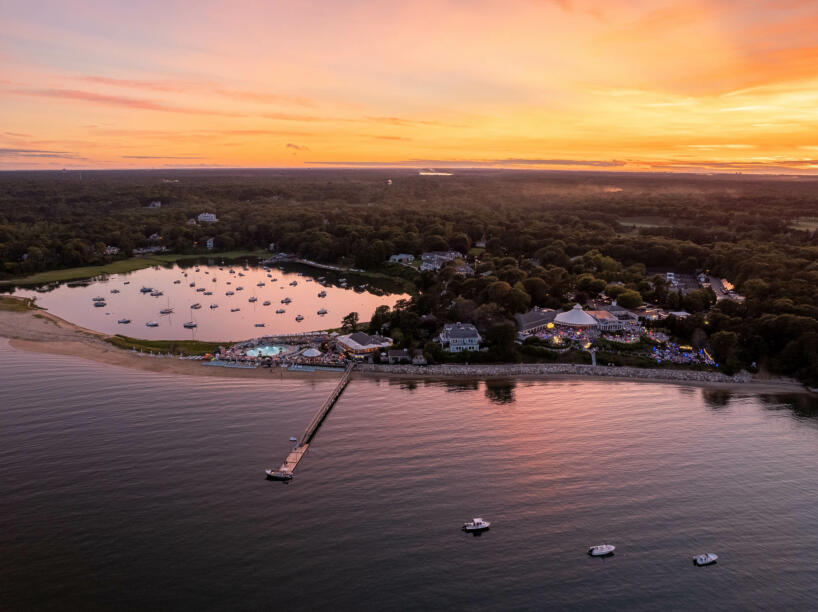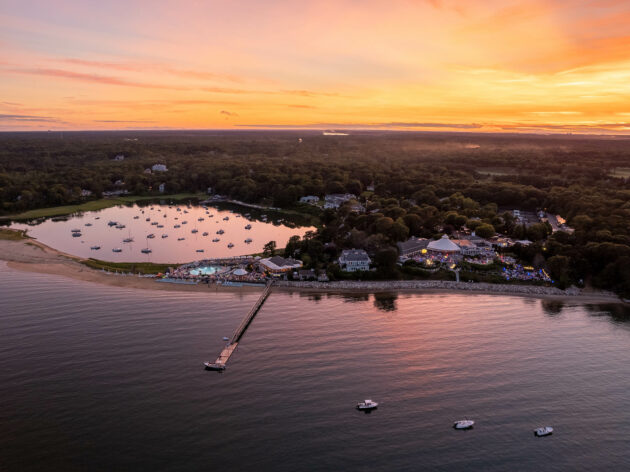 Housing
Flexible housing options include our main motel called The Cove as well as additional motels and nearby house rentals. You're sure to feel at home at Wequassett.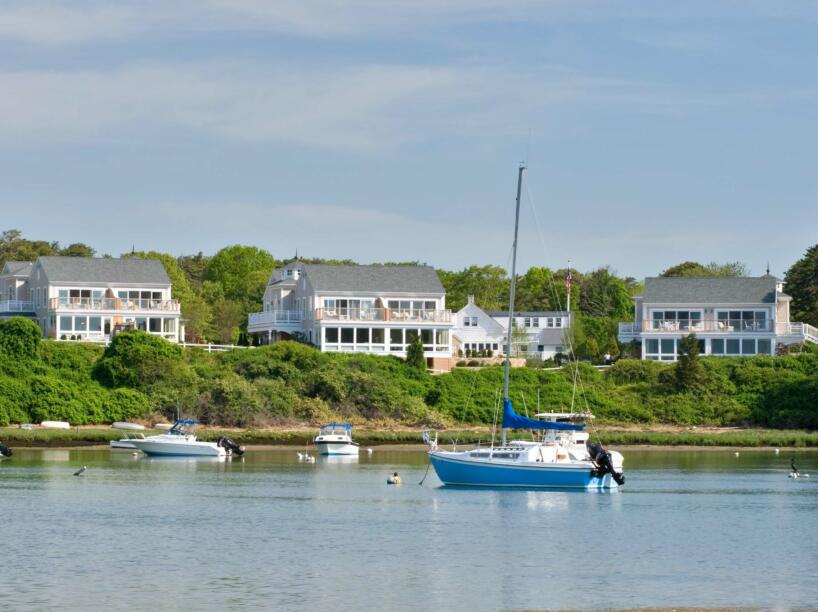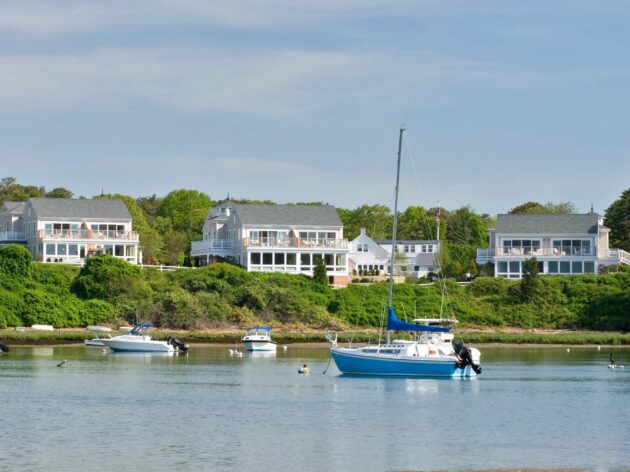 Transportation
A shuttle service is provided to and from the resort by Wequassett to those living at The Cove. Public transportation includes the Flex bus which makes frequent stops from Harwich to Provincetown and back from Monday through Saturday. Uber is an easy way to get around; Lyft is not prevalent on the Cape. Bikes and scooters are also used for transport. Many employees have cars and there's opportunity for ride sharing.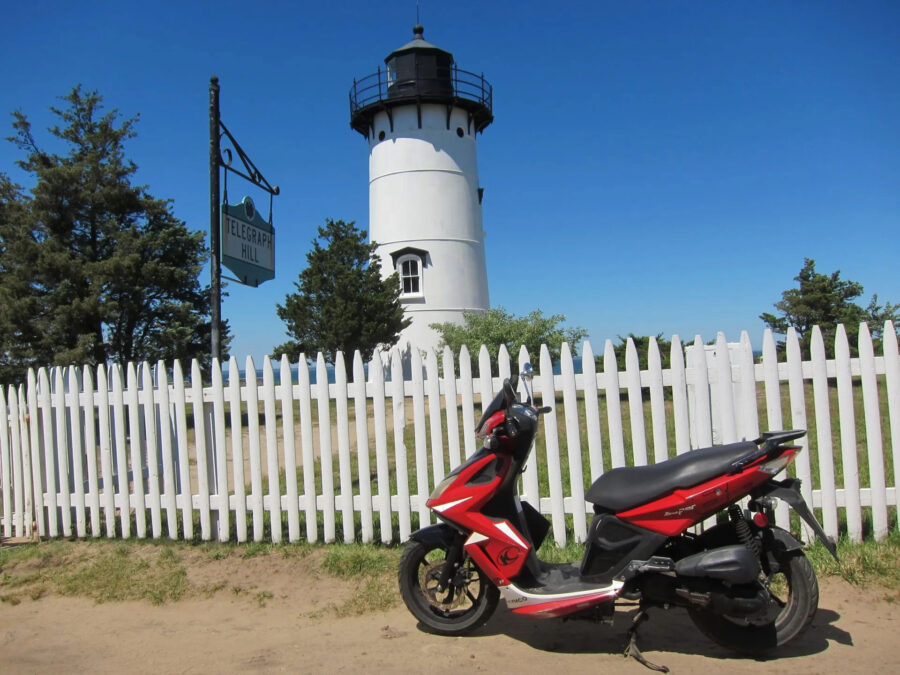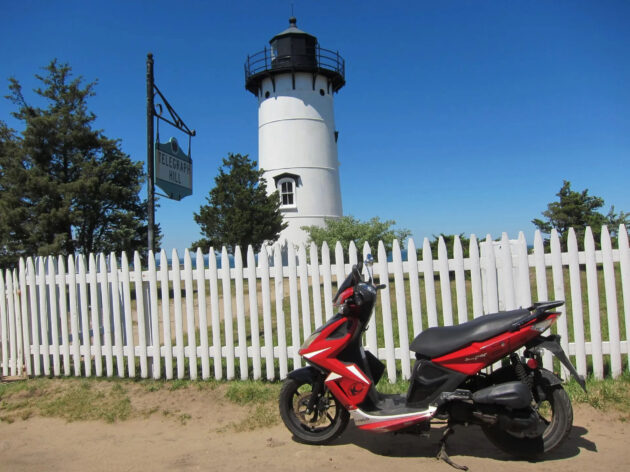 Attractions
There's plenty to do on the Cape! Whether it's exploring another iconic locale like Provincetown, or sampling over 130 beaches, enjoying boating or sailing, you'll have your pick of exciting ways to spend your downtime.
We're also less than a two-hour drive from Boston and Providence and a four-and-a-half-hour drive to New York City.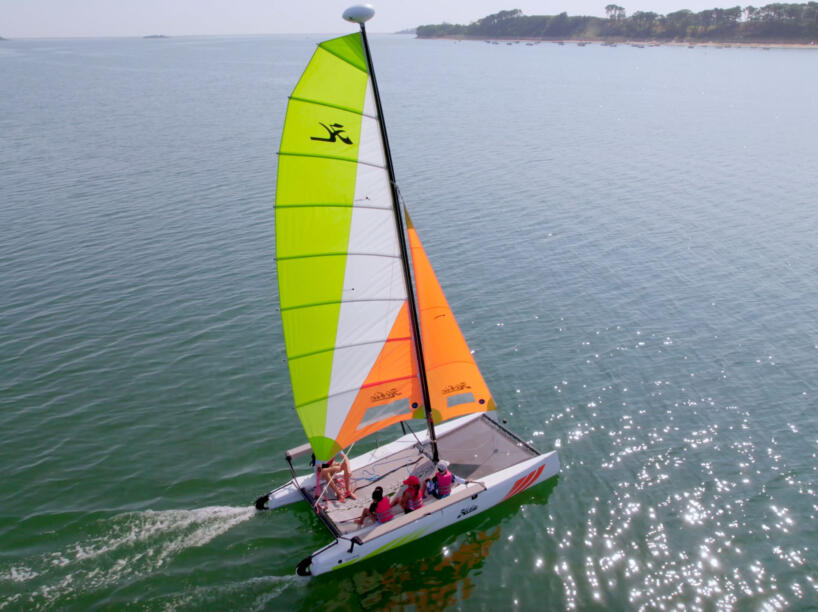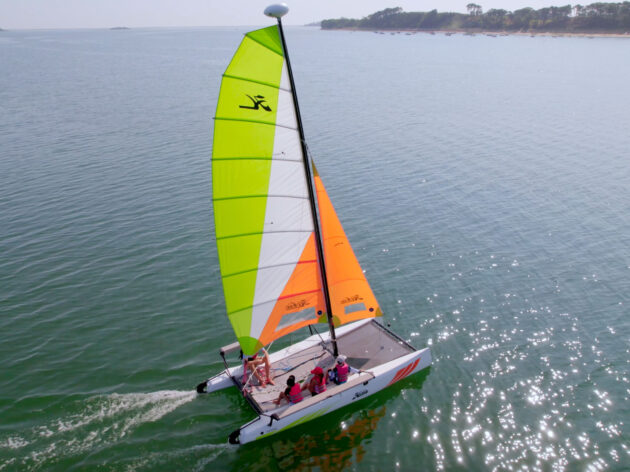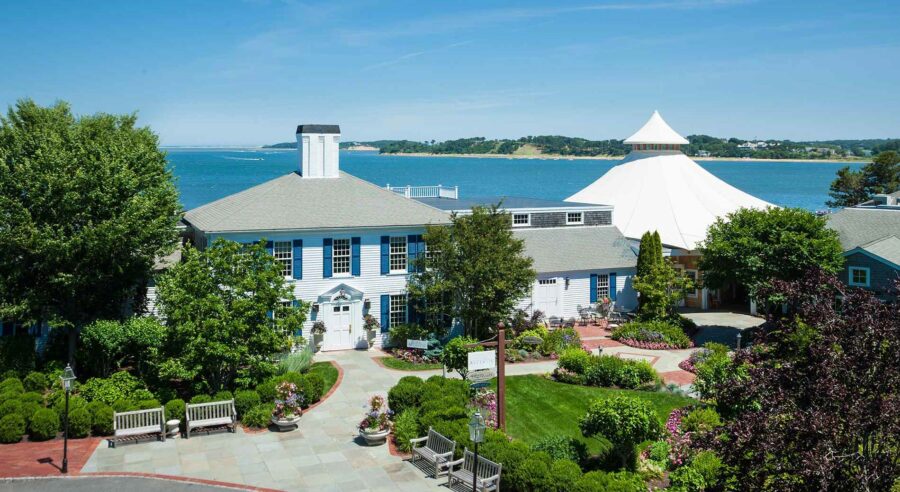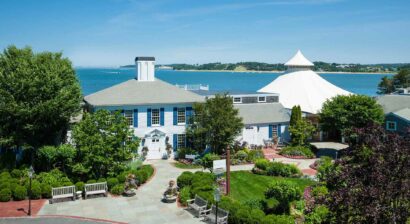 Accounting
Our accounting team is responsible for all financial functions of the resort, from fiscal budgets and forecasts to weekly payroll. The accounting team also produces a daily breakdown of revenue from each department.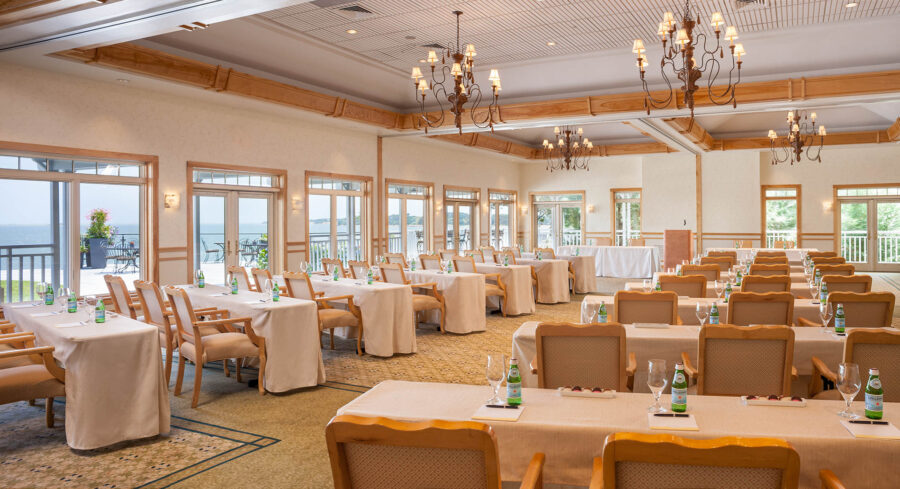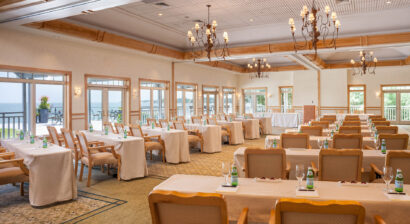 Conference Services
Our conference services team is responsible for the setup and breakdown of conference spaces. They regularly interact with both guests and meeting planners and have gracious and attentive customer service!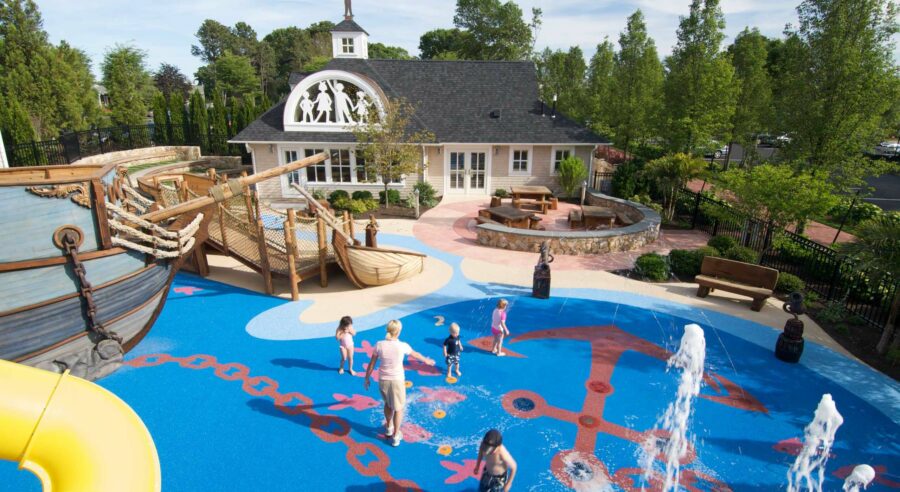 Children's Center
Our Children's Center team leads children's programming for ages 2 through 12 in the morning and in the evenings during the summer. These team members are young professionals who thrive in a fun, upbeat environment and have great communication skills.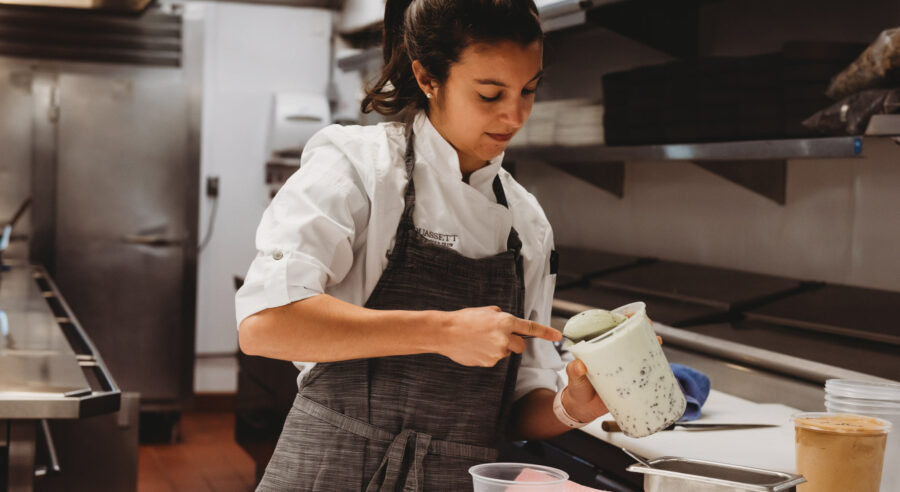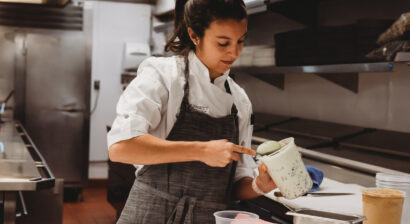 Culinary
Our culinary team works to prepare food for our five dining outlets, as well as banquets and other group-related functions. These team members are experts at working collaboratively under pressure!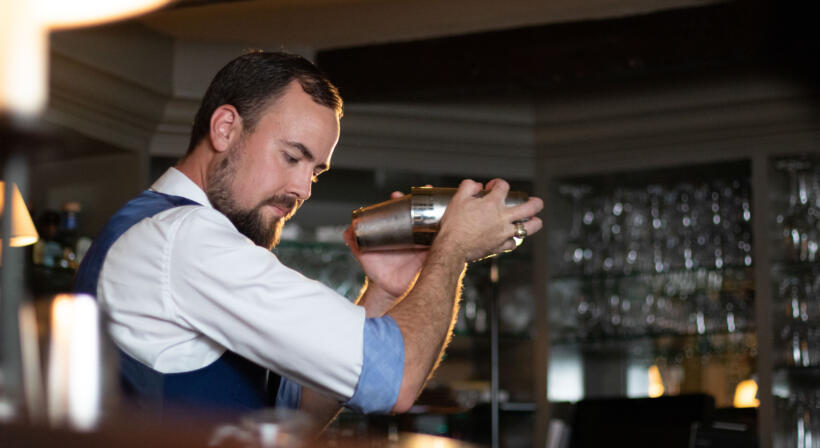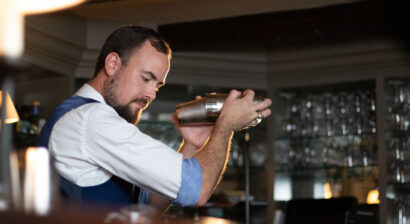 Food & Beverage
Our food and beverage team is the largest department and is responsible for serving food and beverages within the five Wequassett dining outlets. Each outlet offers a unique and beautiful setting with distinctive styles of service, but all of our team members follow Forbes Five Star standards.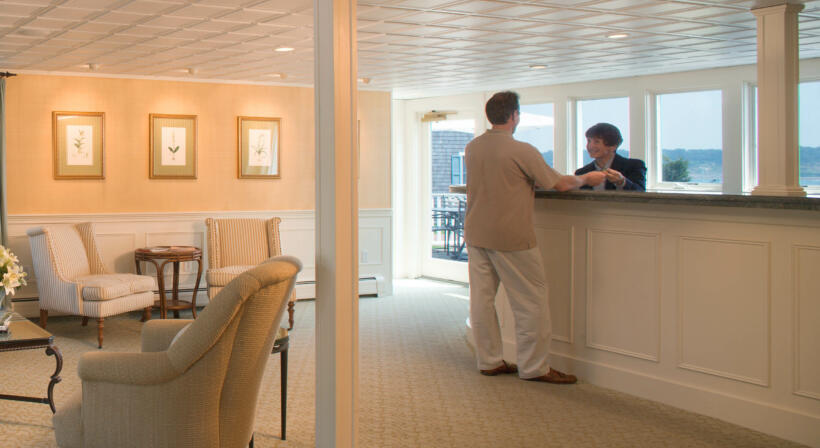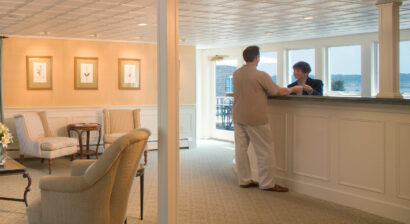 Guest Reception
The guest reception department includes a variety of responsibilities ranging from checking guests in and out to luggage transportation and concierge services. In a social and upbeat environment, these team members are pros at anticipating guests' needs and representing the voice of the resort.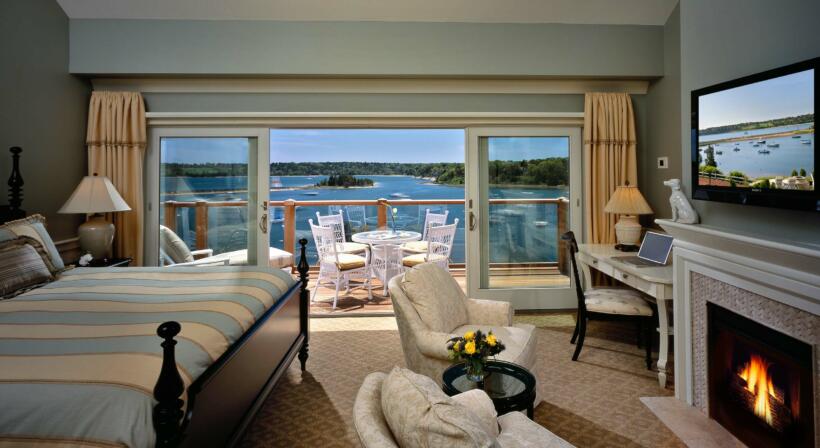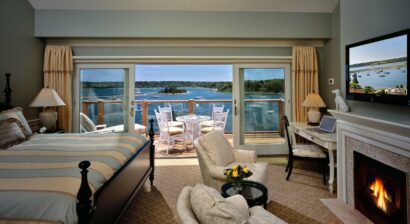 Housekeeping
Comprised of housekeepers and turn-down attendants, the housekeeping team is responsible for cleaning and preparing guest rooms twice daily. This team also follows Forbes Five Star standards and is great for those with strong attention to detail.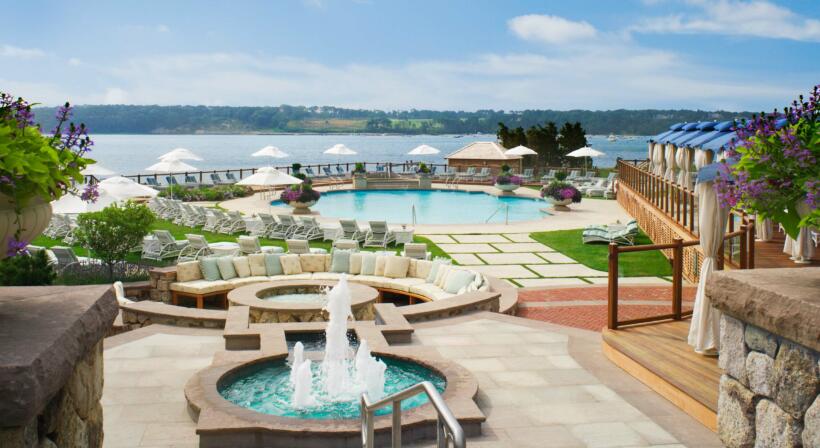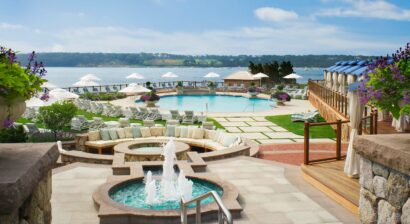 Recreation
Our recreation team is responsible for accommodating guests by the pools and the beach. This team is a great fit for young professionals who enjoy the outdoors, as they coordinate and participate in special events like movie nights, bonfires, and beach games.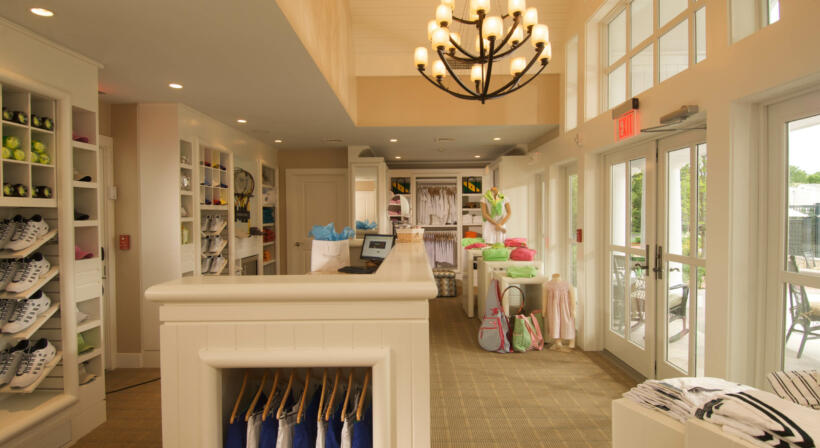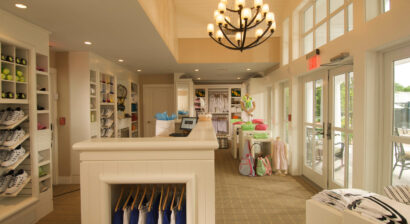 Retail
Our retail team runs our shop, located adjacent to the tennis courts, in addition to helping with scheduling court times. A quieter environment, this team is great for those who enjoy peaceful guest interaction!
FAQs
What are the best local spots to explore?
Some of our team member's favorite spots include: Jo Mama's: a quick breakfast joint with locations in Orleans Scargo Cafe: a cute cafe great for breakfast and boat watching, located in Sesuit Harbor in Dennis Hole in One: a family-owned bakery and cafe boasting delicious homemade donuts in Orleans Snowy Owl: a rustic cafe with great coffee and light bites in Brewster.
Where are the nearest banks?
We recommend using Cape Cod Five. The nearest location for this bank is 111A MA-137, in Harwich, MA, located inside the Stop and Shop building. Additional banks in the area include Santander, Bank of America, and TD Bank.
What are the nearest hospitals?
The nearest hospitals are the Fontaine Medical Center (525 Long Pond Drive, Harwich, MA), the Cape Cod Hospital (27 Park Street, Hyannis, MA), and the Lower Cape Orleans Medical Center (225 Route 6A at Bayberry Square, Orleans, MA). In the case of an emergency, dial 911.
Is there a staff uniform?
There is a staff uniform! Uniforms will be distributed on the day of your arrival at Wequassett. You'll have a chance to try them on and adjust sizing. Wequassett team members are also asked to have both a white pair of non-slip sneakers and a pair of non-slip black dress shoes (culinary team members only require black non-slip sneakers).
What documents do I need to bring?
The necessary documents for your first day include a form of identification (this can be either a U.S passport, a foreign passport with I-551 stamp OR form I-94, a driver's license/school ID AND your social security card, or your driver's license/school ID AND your birth certificate). You will also be asked to complete an I-9 and a W-4 form upon arrival. To enroll in direct deposit, you will need to know your banking information. For those traveling internationally, you'll eventually need a social security card (though it isn't necessary to start working). Within your first few days on the property, you'll have to go to the Social Security office in Hyannis (located at 100 Independence Drive, Hyannis, MA) to receive your social security card.
What can I do in my free time?
From Cape Cod's beautiful beaches to its multiple local museums, there's no shortage of things for Wequassett staff to do during their free time. Catch a Cape Cod Baseball League game with players from colleges all over the country. Bowl a few frames at the Alley (about five miles from the resort). Bike on the Cape Cod Rail Trail or take a kayak around Chatham. Take a day trip to Boston, P-Town, or Newport. Play a round of golf in Harwich or catch a movie at the Orpheum Theater in Chatham. Shop til you drop at the Village of Chatham, a quintessential New England main street with boutiques and art galleries abound. Grab a bite at any one of the amazing restaurants in nearby towns (try Delmar Bistro in Chatham, Bella Vita in Orleans, Three Monkeys in Harwich, or Cobie's Clam Shack in Brewster). No matter what you're into, the Cape has plenty to offer.
How can I get to and from the resort?
The resort offers free employee parking in the adjacent employee parking lot.  In addition, van service is provided to those who live at employee housing including The Cove, Old Mail Road, and Crowell Road. This transportation occurs according to a specific daily shuttle schedule, not on an individual as-needed basis.
How do I get to Wequassett?
Cape Cod is a rural area that requires travel plans to the resort to be made in advance. Logan International Airport is located in Boston, MA, and is the most convenient airport to fly into, which is approximately 2 hours away from the resort. From the airport, you can catch the Peter Pan Bus which provides transportation from Boston Logan Airport and South Station to the town of Barnstable on Cape Cod. Barnstable is still approximately 30 minutes away from the resort, and there are limited public transportation options. We recommend calling a taxi to take you from Barnstable to the resort. We recommend the following taxi services:
Is transportation provided to/from employee housing & the resort?
For those in employee housing, there is a resort shuttle that runs on a schedule to provide transportation to and from the resort.
Is there a kitchen in employee housing?
There is not a kitchen in employee housing, but there is a microwave in each room. Residents in employee housing are eligible for three meals a day in the employee café, Back Bay Café, on property.
How much is the weekly rent? When is rent due? How and who do I pay?
Rent is due weekly in the amount ranging between $140-150 per person and is paid to the HR department.
Are all employee housing options double-occupancy? Can I have a single?
There are only double occupancy rooms available for housing.
How do I go about applying for employee housing?
Contact the HR department at Wequassett, and the team will assist in that process.
What is an H2B Visa?
H2B is a temporary foreign worker program with nonimmigrant visas. The employer covers travel expenses for H2B workers and in-country transfers. These employees are eligible to stay in the US for up to three years and work for the duration of our season. They require employee housing.
Which J-1 sponsors do you work with?
Some sponsors include INTRAX, Alliance Abroad, CIEE, InterExchange.
Is there public transportation around the Resort?
Cape Cod Transit (the RTA) is a bus system around the resort and more information can be found at
www.capecodtransit.org
.
How do I get my social security card once there?
The Social Security Office is in the town of Hyannis, about a 30-minute drive from the resort. It is your responsibility to secure a Social Security card upon your arrival. It will be needed to receive your first paycheck.
Am I eligible to live in employee housing?
At this time, J-1 students are responsible for finding their own housing.
What is the J-1 program?
J-1 is a temporary foreign student program for cultural and educational exchange opportunities in the US. The average stays vary according to their home country, but most J-1 employees can work for approximately three months.
Do you connect us with other students who may need housing as well?
Housing is limited in the area, but we do our best to provide housing leads and others who may be seeking housing.
Are there opportunities near the property to rent bikes and/or scooters as modes of transportation?
Depending on your housing location, biking to work may be an option but please note that most roads leading to the resort do not have sidewalks. Bikes can be found at Brewster Bike store or Chatham Hood Bikes. Once on property, we have bike racks available for you.
Who will sign my training plan?
Your department head, HR, and the Director of Learning will sign your training plan.
Is there on-site parking?
Yes, we have an employee parking lot which also includes bike racks, and the pickup/drop off location of the employee shuttle.
Is an orientation provided to new employees?
Yes, the Director of Learning leads a mandatory, two-day orientation for all employees at the beginning of their season.
Are employees provided uniforms?
Yes, uniforms are throughout all our departments and distributed by the HR team on the first day of work.
Are employees provided uniforms?
Yes, uniforms are throughout all our departments and distributed by the HR team on the first day of work.
What is the process to apply?
Please apply through our
job listings portal
. Once the application has been reviewed, you will be contacted by HR or a department head to continue the process.
Are meals provided to employees during each shift?
Yes! For every 6 hours worked, an employee may have a meal in the employee café, called Back Bay Café, which serves breakfast, lunch, and dinner.
What is the process to apply?
Please apply through our
job listings portal
. Once the application has been reviewed, you will be contacted by HR or a department head to continue the process.
What does the training program entail?
You will have the opportunity to meet and shadow different departments, providing a well-rounded introduction to operations.
What is the process to apply?
Please apply through our
job listings portal
. Once the application has been reviewed, you will be contacted by HR or a department head to continue the process.
Are benefits available to management roles?
After 60 days of employment, an employee is eligible for health benefits.